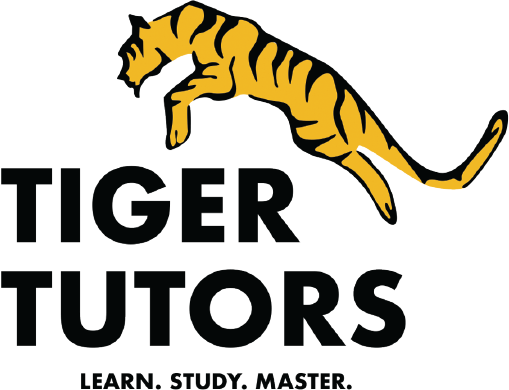 Review, ask questions, and discuss problems with knowledgeable tutors.
Free for all students, no appointment necessary!
Summer Tiger Tutors end Thursday, July 29!

Making the Most of Your Tutoring Experience
Tiger Tutors will be offered in an online format for the summer semester.  The Learning Center is dedicated to maintaining the same high level of academic support for students online, as we do in person.  Students will be able to access Tiger Tutors via Zoom during the times posted for each subject offered.  By clicking on the link for your session, and entering your PawPrint, you can access Zoom for your classes and your tutoring.  More information on downloading and using Zoom is available here.
Once you have joined the Tiger Tutors session, you will be split into separate "chat rooms" dedicated to the specific course you want to discuss.  This is much like going to the regular sessions in person and going to one part of the room to speak with a tutor about your class/questions.  Please click on the individual subject, in the menu at the right, to find out how to access the Tiger Tutors session(s) you would like to attend, or click on the Zoom link directly below.  All meeting IDs are included on the subject pages.  Click here for a general Tiger Tutors flyer!
The goal of Tiger Tutors is to overview the course content. It is incredibly helpful to go in knowing exactly what you need assistance with. Don't just go to the sessions hoping to be told what you need to know. Although these sessions are not individual one-on-one sessions, tutors are still available to answer individual questions, so knowing what your questions are before you attend is the best way to make the most out of these sessions.
Our tutors are all familiar with the material they are tutoring because, they have not only taken the class they are assisting you with, they did well in it. Because of their experience and knowledge in your specific course, they are some of the best resources the University can offer!  For more information on how to access a session, and for all information about Nursing sessions, click on the subject in the gold box to the right!
Subject

Courses

Location

Schedule

Chemistry

CHEM 1320 College Chemistry I

CHEM 1330 College Chemistry II

CHEM 2100 Organic Chemistry I

CHEM 2110 Organic Chemistry II

Online

Monday 1:00pm – 3:00pm

Tuesday 1:00pm – 3:00pm

Wednesday 1:00pm – 3:00pm

Thursday 1:00pm – 3:00pm

Physics

PHYSCS 1210 College Physics I

PHYSCS 1220 College Physics II

PHYSCS 2750 University Physics I

PHYSCS 2760 University Physics II

Online

Monday 1:00pm – 3:00pm

Tuesday 1:00pm – 3:00pm

Wednesday 1:00pm – 3:00pm

Thursday 1:00pm – 3:00pm