Published on May 10, 2021
Meet one of our amazing graduating tutors, Katrina!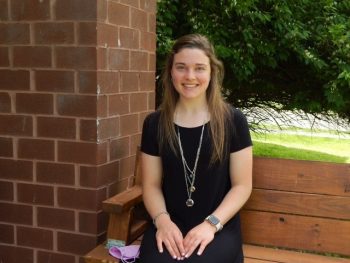 Degree: B.S. in Nursing
Hometown: Peoria, IL
MU Involvement: Student Nurses Association (SNA); Reformed University Fellowship (RUF); community service (Step Forward Day, Caring for Columbia)
Favorite Mizzou Memory: The Homecoming football game where I had a front row seat in the student section and got to high five Truman the Tiger and was on TV for a second 🙂
Tutored: Human Anatomy, Physiology, Microbiology, Pathophysiology, & various Nursing courses since January 2019
Most Rewarding Thing about Tutoring? Seeing students reach a light bulb moment with the material; using the whiteboards in the Student Success Center (before Covid)
Best Advice to Other Students: Don't be afraid to reach out to people and ask them good questions about themselves. We live in a lonely world, and you never know how your intentionality could be the start of a wonderful friendship!
Future Plans: Work as an RN in the Cardiac Intensive Unit at University Hospital here in Columbia (yay!!)