Published on May 10, 2021
Meet one of our amazing graduating tutors, Lindsi!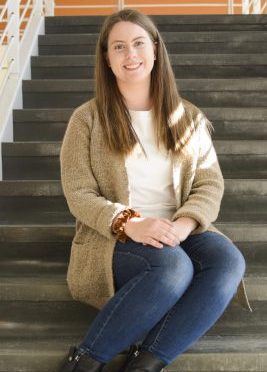 Degrees:  B.S. in Biological Sciences & B.A. in History
Hometown: St. Charles, MO
MU Involvement: Alpha Phi Gamma National Sorority, Inc.; MU Pre-Med Society; volunteer at Columbia Urgent Care & UMHC Hospital
Favorite Mizzou Memory: The first time I went with my friends to star-gaze at the top of Virginia Ave. parking garage. It was a really beautiful night and it was so great to spend it with friends.
Tutored: Biology & American Sign Language since Fall 2019
Most Rewarding Thing about Tutoring? Probably the relationships I get to make with my tutees. For some, I've been tutoring them for over a year and it has really been rewarding for us to become friends on top of our "work" relationship.
Best Advice for Incoming Freshmen: Don't memorize! Try to understand why and how things are the way they are.
Top Tip for Academic Success: Enjoy every moment!
Future Plans: Continuing research on COVID wastewater at Mizzou in the Hsieh/Johnson lab, possibly earning a Master's before applying to medical school in the Fall of 2023!